JOSE LIMA'S CASAMAYA IN HOLBOX,has been renovated and made into a 5 room small hotel.

It has 5 bedrooms, 2 have a double bed, 2 have a double and a single bed, and one the HONEYMOON ROOM, has a king size bed.

All rooms have complete tiled bathrooms, hot and cold water, each room has its own air conditioning equipment, cable t.v. ceiling fans, good quality beds and we have decorated them with mexican and mayan art.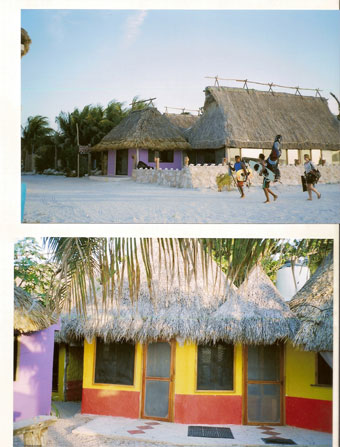 The house is inside town and on the NORTH BEACH so you will be able to see fishermen go out to fish and come back in the afternoon with their catch.

In our gardens we have coconut trees and garden furniture so you can have your meals outside, We also have beach chairs and hammocks for your pleasure.

We have a large room named DIEGO RIVERA AND FRIDA KAHLO where we have tables to play cards, board games,etc. We have a small kitchen with all utensils so you can do light cooking, there is cable television, cd and dvd player, we have some dvds of our own and there is a dvd rental in town.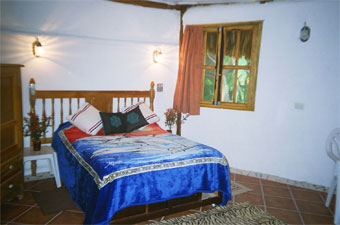 A CULTURAL OASIS. We have gathered books and paintings about MAYA CULTURE, MEXICAN HISTORY, MEXICAN ARQUITECTURE, and MEXICAN PAINTERS for our guests.

The casamaya, is inside town so you can walk to nearby restaurants, bars and stores. There are convenience stores in town where you can buy fresh fruits and cold drinks and beer.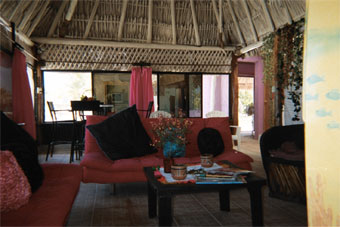 Facilities Casa Maya Holbox

We try very hard to make your stay in CASA MAYA as pleasant as possible.

1. We have coffee 24 hours
2. A Kitchen with cooking utensils so you can cook light meals.
3. Books and films about the Maya Culture, Mexican Archeology, Mexican Painters and Architects
4. CONTINENTAL BREAKFAST INCLUDED IN PRICE
5. FREE INTERNET FOR OUR GUESTS
6. Tv with player to see movies.
7. Game table and table games
8. We are here 24 hours
9. We help you with reservations for fishing and sight seeing trips and horse back riding or golf carts.


How to get to HOLBOX

There are two international airports in the YUCATAN PENINSULA, one is CANCUN, and the other one is MERIDA YUCATAN.

Both have normal and charter flights from most of the cities in Europe,Central and South America, Asia, the United States and of course MEXICO.

Once here you can rent a car, take a private taxi take a bus, and even rent a private flight in a light plane by SAAB airlines.

Your destination will be the little port town of CHIQUILA.

From here you will cross in passenger boats, or rent a fishermans outboard motor boat and make the crossing.

WHEN YOU MAKE YOUR TRIP PLAN TRY TO BE IN CHIQUILA BY EARLY AFTERNOON, (4.00 PM)

Once in CHIQUILA if you are driving, there is a large safe parking lot, you will see the hotel sign at the gate.

The crossing from CHIQUILA TO HOLBOX will take from 30 to 45 minutes.

In HOLBOX take a golf cart TAXI and tell the drive to take you to the hotel.