Accommodations in the Yucatán Peninsula

A unique and quaint hotel...

The beautiful old family home of Fernando Barbachano Peon, pioneer of Mexican tourism, now the Casa del Balam Hotel is a delight. A quiet blend of Mexican tiles, terra cotta, wrought iron, a pretty pool, restaurant, bar, 43 spacious junior suites, 6 triple rooms, and 3 superb master suites housed in an old walled garden, situated on what has now become the most convenient location of the city. The intimate colonial ambience enhanced by cordial service makes it your first choice.

---

The Hacienda (landed property) Yaxcopoil can be dated back to the seventeenth century. Yaxcopoil, signifying in Mayan language "the place of the green Alamo trees" combines in its history the three great periods of ancient Yucatán: The pre-Hispanic period, the time of the Spanish colony, and the boom years of the henequén (Sisal) cultivation during the late nineteenth and early twentieth century.

At the present time the hacienda is a parador and museum of private character, which wanted to present, as realistically and simply as possible, the spaces and the furnishings that were used, displays include various articles and utensils used during the hacienda's periods of splendor..
---

Villa Kiin Hotel formerly CASA MAYA HOTEL & Typical Bungalows
Bed and Breakfast

HURRICANE WILMA PASSED OVER ISLA MUJERES BUT DID NOT HURT IT OR MY HOTEL, I ALREADY REOPENED MY HOTEL ON NOVEMBER 20. THE BEACHES ARE WIDER AND MUCH MORE BEAUTIFUL.
Mr. Lima, former owner.

EL HURACAN WILMA PASO SOBRE ISLA MUJERES PERO NO LE HIZO MUCHO DAÑO NI A LA ISLA NI A MI HOTEL, DE HECHO YO YA REABRI MI HOTEL EL 20 DE NOVIEMBRE CON TODOS LOS SERVICIOS OPERANDO EN LOS 22 CUARTOS. NUESTRAS PLAYAS ESTAN MAS ANCHAS Y HERMOSAS QUE ANTES.

Sr.Lima dueño anterior
CASA MAYA HOTEL & Typical Bungalows ahora Villa Kiin Hotel

Isla Mujeres is a typical tropical village in the mexican caribbean, it is famous not only for its beauty but also for its friendly inhabitants.


---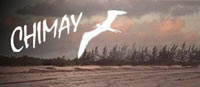 Villas CHIMAY is a small paradise with cosy Cabañas (Bungalows) and a restaurant built in traditional palapa style. This style is traditional to the Mayan people using the natural resource of palm leafs to form the roof, giving protection from the heat.

Enjoy the beauty of nature, the remarkable beach and the variety of cooking.

---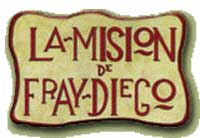 La Mision de Fray Diego Hotel
is built in an old fashion XVII century residence converted into a small luxury hotel.
It is located one block from Merida's historic center, near
to theaters, museums and the commercial area.


---